The annual round up of the year's best tunes as decided by the Somethin' Else staff.
Hello. Once again, we've reached the point in the calendar where we plunder the ears and minds of Somethin' Else's tireless team of music obsessives. They've desperately scoured their Spotify playlists and iTunes libraries to determine their very best picks for top album, song and film of the past twelve months. Much as Childish Gambino dominated proceedings in 2016, there are some undeniable recurrences this time around, with Kendrick Lamar, Thundercat, Margaret Atwood and, most strangely, Hall and Oates standing proudly atop 2017's pedestal of cultural relevance. Enjoy our findings below!
—
Jamie Rowland
Track Of The Year
Open Mike Eagle – Hymnal
I think I've picked something by Open Mike Eagle every year I've done this, but he's brilliantly prolific and consistently excellent so I've had to go for him again. Hymnal comes from his album Brick Body Kids Still Daydream, an album about the public housing complex in Chicago where his aunt lived. It's lyrically smart – as he always is – and it's so vibey it almost broke me the first time I listened to it while travelling into London one morning. He's playing in London next year – I strongly recommend you check him out.
Album Of The Year
Daniel Hart – A Ghost Story OST
I'm going to be disgustingly on-brand and pick a movie soundtrack, that being Daniel Hart's score for A Ghost Story. It was easily one of the best films of the year (although not my actual film of the year, as you'll see) and the soundtrack to this sad, sweet, existentialist meditation on life and love surprisingly also became the soundtrack to my summer. If you want to test the waters, have a listen to 'I Get Overwhelmed', a song by Hart's band Dark Rooms that prominently features in a beautiful/heart-breaking scene from the movie.
Film Of The Year
Raw
In a year of fantastic films, this has been my favourite since I saw it way back in February. The debut feature film from the brilliant Julia Ducournau, it tells the story of Justine, a young vegetarian who – as part of a hazing ritual on her first day of veterinary college – eats a raw rabbits kidney that awakens dangerous cravings. It's a blackly funny film that's equal parts sexy and disgusting (it's definitely not one for the squeamish) and it has a brilliant soundtrack by frequent Ben Wheatley collaborator Jim Morrison. Imagine a mix of Suspiria and Black Narcissus cut through with a wicked sense of humour and you're somewhere near what this film has to offer.
—
Ami Bennett
Track Of The Year
Kendrick Lamar – Humble
Because I think everyone needs a reminder about being humble sometimes, and also this song makes me feel strong and tough and like anyone who pushes me out of the way to get on the tube before me could maybe get a light beating. JOKING. More like an eye roll and an over exaggerated sigh to subtly indicate my displeasure.
This was a close tie with Calvin Harris – 'Slide'. Because it's good for a dance.
Album Of The Year
Gabriel Garzon Montano – Jardin
All. Of. The. Feels. I challenge you to listen to 'My Balloon' and not cry.
This is hard for me, because honestly, I'm still listening to Kanye's MBDTF pretty much every day ('Runaway' will always and forever be in my Top 5 all time songs, just had to get that in there). Other favs included from 2017 Jay-Z (yes Jay, you tell the world how sorry you are), Drake (because….Drake), Stormzy (actually worked on this album soooo *shoots gun fingers*), Calvin Harris (GUILTY! This is an excellent album to run *cough* do a walk round the park to), Sampha and Jessie Ware (both because they are just amazing and I love a good cry).
Film Of The Year
Jackie
I'm not talking about 'yeaaaahhh…. JACKIE' Stallone, of Celebrity Big Brother fame, no no. I'm talking about world's most beautiful woman Natalie Portman playing Jackie Onassis. I don't know that much about the history of American politics (SORRY), but I watched this on a flight to Bali and the spent the following jet lagged night googling the history of the Kennedy's. I literally could not believe that she saw her husband get assassinated, and then hours later had to be photographed while the new president was sworn in, still in the same bloodstained clothes. NOT A SPOILER – actual history. Anyway, go watch the film. Portman is excellent.
—
Jez Nelson
Track Of The Year
Thundercat – Uh Uh
Pure jazz funk. Weather Report lives!
Album Of The Year
Alice Coltrane – The Ecstatic Music of Alice Coltrane Turiyasangitananda
A collection of spiritual music recorded by Alice Coltrane in the '80s and '90s in the Ashram she founded in California. You'd have to have a heart of stone, be deaf or dead not to be moved by this music.
Film Of The Year
I Called Him Morgan
Superb documentary about Jazz Trumpeter Lee Morgan who was murdered by his wife at the age of 33. You don't need to like Jazz to enjoy this. It's a tragic and compelling tale. Beautifully shot too. On Netflix.
—
Thilini Gunaratna
Track Of The Year
Methyl Ethel – Ubu
This single from the Aussie quartet, has wormed it's way into my consciousness since it's release, and has been kicking around there pretty much ever since. You can hear flourishes of James Ford (Simian Mobile Disco and FOALS) in the production production, it's nestled somewhere amongst the hesitant falsetto, reverb laden riffs and syncopated beats. For me though, this track sits somewhere between Hall and Oates, Tame Impala and MGMT and is all the better for it. A proper indie disco-toe tapper, and possibly the best song about hair since Pavement or maybe even Willow Smith. Hear this once and you'll never be able to shift it out of your head. 
Album Of The Year
The Moonlandingz – Interplanetary Class Classics
The Moonlandingz began as a fictional band comprised of members of the Eccentronic Research Council and Fat White Family. Since their fantastical inception they've been blurring the lines of fact and fiction, Hale-Bopping their way into our consciousness with their first non-fictional release – the blistering Interplanetary Class Classics.  A sonic rollercoaster that ricochets somewhere between Earl Brutus and The Cramps, the nihilstic vocal stylings of Nick Cave. This record also features guest vocals from an interstellar cast including, Rebecca Taylor from Slow Club,  Yoko Ono, Phil Oakey and Maxine Peake!  Expertly crafted, Interplanetary Class Classics exists truly in a class of its own.  
Film Of The Year
In Between
My favourite film this year, is Maysaloun Hamoud's feature-length debut In Between.  Set in the Palestinian underground scene, (this film also has a brilliant soundtrack of this scene's electronic DJs) this film tells the tale of three women sharing an apartment in Tel Aviv, trapped in between the free lives they aspire to lead and the restrictions imposed on them from their traditional lives.  
Maysaloun Hamoud says that her three heroines very much represent the forgotten women who 'never had their voices raised before in cinema from this part of the world.' Hamoud has received multiple death threats since this film was released, she has also been was issued a fatwa.
—
Nikita Chauhan
Track Of The Year
French Montana – Unforgettable
The track that has defined summer 2017. It became viral off of the video alone with over 556m views and has made French one of the hottest artists across hip-hop and commercial music! No club, festival or set has been complete without this track! We salute you French and Swae Lee for bringing this greatness into our lives.
Album Of The Year
King Kendrick – DAMN!
This is King Kendrick – need I say more? "Sit Down. Be Humble." Thanks to Kendrick for allowing us to be proud of our stretch marks too… that's empowering!
Film Of The Year
Get Out!
Because we need to stay woke guys!
—
Hayley Clarke
Track Of The Year
Souer – Slow Days
A rock show discovery that myself, Carly & Dan all instantly fell in love with after witnessing them at 2000 Trees & Reading Festival. This duel-fronted trio from Bristol features two incredible women rocking out on guitars whilst harmonising beautifully. The lyrics pose the question 'if we're all made of the same strain what separates us?'  Very apt for 2017.
Album Of The Year
Queens Of The Stone Age – Villains
Just when I thought this band couldn't possibly knock out another great record they proved me wrong. Whilst the naysayers held out hope that the Mark Ronson produced record would be a disappointment, Josh Homme & his band of merry men kept their cool and continued to positively ooze the swagger that makes them so unique. 
Film Of The Year
The Handmaid's Tale
I am terrible at visiting the cinema and whilst Star Wars was a grand ode to Carrie Fisher, it's The Handmaid's Tale that stole the screen for me in 2017. In a year where #metoo and sexual harassment made front page news the Sky series was terrifying in that it's subject matter it not totally unfathomable. 
—
Paul Stokes
Track Of The Year
Baxter Dury – Miami
Seedy glamour, unreliable narrators, porn soundtrack guitars, cinematic strings, a lyric that includes the phrase "the urban goose"? What's not to love? A post break up meltdown has never sounded so stylish.
Album Of The Year
Delia Gonzales – Horse Follows Darkness
I picked LCD Soundsystem's American Dream for the magazines I also write for, but about a week after I voted I discovered this had been quietly released on James Murphy's very own DFA label in May. Conspiracy? She makes these tapestry-like compositions on analogue synths, that just build and build into these enveloping, hypnotic oceans. To be fair, LCD's record was a pretty good too.
Film Of The Year
Curb Your Enthusiasm
My son was born in March, so the idea of sitting down uninterrupted for 90 minutes plus seems something of a fever dream to me. I did enjoy the new series of Curb Your Enthusiasm, if that counts? The demise of the young would-be pitcher due to the opening of a pickle jar was even better than "Fatwa sex". 
—
Chris Skinner
Track Of The Year
AKDK – Bright Isles of Light
his sounds like the inner monologue of a modern Liam Neeson thriller that happens to be set in a rave. Picture Liam; covered in glitter paint (even his gun), turning slowly, face half obscured by some seriously moody lighting. He steps to one side, calmly avoiding some hoodlum, letting momentum take hold as he hastens the bad guy's descent to the floor. He looks up, sees 'the boss' sneaking towards the exit, heavies either side of him. Neeson jumps, swings from a disco ball that happens to be in the middle of the warehouse. Did I say it's a warehouse? It is, and there are people raving everywhere. They stop dancing, the DJ stops playing this record with an abrupt scratch. Neeson flips down and lands on the head honcho. "Where are my family?" Neeson screams. The gnarled foe smiles defiantly, just in time for Neeson to feed him some lead. The DJ puts this record back on, the crowd get back on it, Neeson slips out into the night. Next time.
Album Of The Year
Run The Jewels – RTJ 3
I don't get to go out much these days; this means I need unambiguous entertainment, time to think about nuanced shit is a privilege. This album helps – it's massively shouty, occasionally angry, bombastic hip hop with a massively old school feel.
Film Of The Year
Wreck It Ralph
I have a three year old. Did it come out this year?
—
Steve Ackerman
Track Of The Year
Thundercat – Them Changes
Love the mix of funk, soul and jazz that feels new and yet retro at the same time. And he has an amazing presence on stage.
Album Of The Year
Album? It's all about playlists now.
Film Of The Year
Moonlight
Just astonishing. Incredible story-telling, amazing acting and quite rightly recognised (eventually) by the Oscars.
—
Heather Campbell
Track Of The Year
Stormzy – Blinded By Your Grace
I have only once cried at this job, and that was watching Stormzy perform 'Blinded By Your Grace' at The Mercury Prize this year. I'm not at all religious, but emotionally this song is just so beautiful and humble and celebratory. If you ever need a soundtrack for a moment to sit and reflect about what your grateful for – this is the one.
Album Of The Year
Lorde – Melodrama
Lorde's Melodrama is spectacular. It's so good in fact, I want to go back out with my shitty ex boyfriend, be dumped and heartbroken just so I can have this album to nurse me through it. For someone so young, she is so wise with her lyrics, and the production throughout is just glorious. I don't think I can choose a favourite track from the album, but top three are 'The Louvre', 'Hard Feelings' and 'Supercut'. I've got to give a special mention to my second favourite album, Gang of Youths 'Go Father In Lightness' – it's amazing, go and listen to it.
Film Of The Year
The Handmaid's Tale
I'm one of those weirdos that doesn't really watch films – I blame my phone and my short attention span. So instead, here's my favourite TV show of 2017. Handmaid's Tale as a novel is phenomenal, and I was so ready to hate the TV show for not living up to the book. But it does not disappoint. The use of colour, the performances – I'd definitely still read the book first, but get on the TV show straight after.
—
Helen Everett
Track Of The Year
Ulysses Wells – Taste It
Ulysess Wells only came in to musical existence over summer, yet this is one of my most listened to tracks of the year on Spotify, joining nothing But Thieves, Fall Out Boy, Ed Sheeran and Walking On Cars – and I've listened to more than 500 hours of music on the app this year!
He describes his music as "Crack-Rock" and listening to it you can understand why. His gritty male vocals are harboured by delicate female tones to make a new and exciting sound worthy of both recording and sick as f*** gigs that can get everyone moving.
He's played in various venues including several in London, with an upcoming BBC Introducing gig in Oxford, has frequent on-air support from Maz (Communion Records) and John Kennedy at Radio X, Lars Ulrich on Beats 1, made it on to Spotify's 'Rock Right Now' playlist, Apple's 'Best Of The Week' and 'A-List Rock' playlist and The Champions League. And his first gig was 6 months ago.
Album Of The Year
The Amazons – The Amazons
Remember that cheeeeeeeesssy Boys like Girls lyric: "Your voice was the soundtrack to my summer". Well, these lads actually were. This summer was huge for me anyway with my move to London, and every song on this album raises a certain memory (or lack thereof, boozy park afternoons were the bane of my existence this year).
Since they'd already released the album's biggest hits – 'Junk Food Forever' and 'Ultraviolet' – a couple of years previously, it was always going to be a risk to whether or not the rest of the record could live up to the same standards, and the two year wait just added so much more extra (probably unnecessary) pressure. It did.
The album takes you on an entire journey from start to finish and I feel they've proved themselves way beyond the band's few years of experience. It's been an absolute pleasure to my little ears.
Film Of The Year
Guardians Of The Galaxy Vol. 2
BUT IT'S MORE THAN JUST A MOVIE. The soundtrack to this film absolutely MAKES IT. Because what's cuter than watching an adorable baby tree dancing along to Mr. Blue Sky while an epic space battle happens in the background? Nothing, that's what.
SPOILER ALERT
And then his dad dies and they do a big emotional funeral scene at the end with Cat Stevens playing? THE TEARS. My mum was a big Stevie Nicks fan so I was brought up with music from Fleetwood Mac, but this film put them back on the musical map for the younger generation and that's something that makes me supeeeerr happppyyyy!!
—
Dan Moss
Track Of The Year
Vince Staples – Crabs In A Bucket
Usually a tough choice but the clear winner in 2017 was Justin Vernon giving UK Garage a bash with Vince Staples on 'Crabs In A Bucket'. It unconsciously asks so many unspoken questions: Where are the crabs? How did they get into this bucket? How will they escape the bucket?! Ambiguous and banging. Well done them!
Album Of The Year
Moses Sumney – Aromanticism
Clap! Clap!, Nai Palm and Tyler The Creator were all faves this year but Moses Sumney pips it for me. I came for the unique vocal delivery but stayed for the fabulous songwriting. 'Doomed' stopped me in my tracks the first time I heard it and I keep discovering new moments that draw me to the record like a… a crab to a bucket.
Film Of The Year
Blade Runner 2049
I'm a massive fan of the original and the score, scenery and scope of Blade Runner 2049 exceeded every expectation I had going into the cinema. Absolutely wicked! Honourable mention to the Somethin' Else showreel – Trevor Nelson's sumptuous narration underpins a stunning collection of work and people.
—
Tom Young
Track Of The Year
Arcade Fire – Everything Now
Interesting fact – I play the pan pipes on this track.
Album Of The Year
LCD Soundsystem – American Dream
Interesting fact – the track 'Emotional Haircut' was inspired by a look I sported in the late '90s.
Film Of The Year
It
Based on my life.
—
Mark Rivers
Track Of The Year
Stone Foundation – Back In The Game
Perfect middle aged retro
Album Of The Year
Bill Brewster – Tribal Rites
It's got a country and western cover of 'I Can't Go For That' by Hall & Oates.
Film Of The Year
The Vietnam War (BBC Four)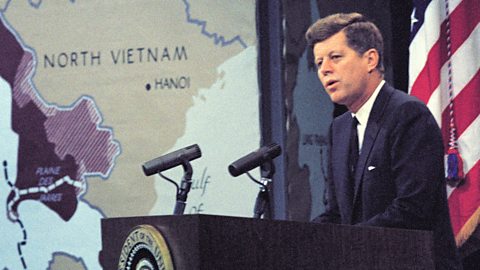 Technically not a film, but a ten-part series telling the story. Amazing and best thing I've seen all year. 
—
Ollie Wilson
Track Of The Year
Morrissey – Spent The Day In Bed
If you read the lyrics to this you'd instantly know it was that wonderfully talented but absolute f*ckwit Morrissey, which is a good thing IMO. Playful, poppy and Predictably morose, yummy.
Album Of The Year
Steve Cobby – Hemidemisemiquaver
Yet another quality production from Hull's finest.  Will sound ace cracking a beer open in the garden as spring and summer approach, though not as good as Saudade!
Film Of The Year
The Death Of Stalin
If I'm being totally honest, I understood about 20% of the jokes but still loved it.
—
Silas Gray
Track Of The Year
Pearson Sound – Robin Chasing Butterflies
Just has a beautiful build up and then a bridge where the track defrags and then gradually builds back up again. I played it at a Yard party in Bristol over the summer bang in the middle of a Techno set and the defragment allowed for people to step out of their zone appreciate the sonic beauty and clap for the DJ… ME!
Album Of The Year
Kendrick Lamar – DAMN.
Kendrick never fails to articulate the complexities of his position in society extraordinarily well within the concept of an album.
On 'Good Kid M.A.A.D City', Kendrick is a young man with a good heart surrounded by gangs, drugs and peer pressure; 'To Pimp a Butterfly' saw Kendrick explore the complex of being a talent from a position of struggle being confronted by a self-indulgent and greedy industry whereas DAMN. Explores how someone in a relative position of power still feels somewhat incomplete, powerless and vulnerable.